Our Managing Director, Yvonne Colucci, shares her expert insights about Tourism in Ireland, through an initiative of our industry colleagues of @WhoWeAreIreland.
Renvyle House in Connemara
One of my most memorable Food Experiences in Ireland: Renvyle House, Connemara. ??
Years ago, a friend of mine from the industry, Alison Groves, invited me to attend a Gourmet French connection weekend in Renvyle house, with lots of French wines, food tastings and cuisine. Who could say no?!! Especially with the memories of how exceptional the food was here since my guiding days.??
I LOVE Connemara. With its rusty colours and lively romantic atmosphere… there is something moody and wild about the place which is so appealing, especially in winter! ?? There is nothing in the world like a long Connemara winter walk in the fresh air followed by an Irish coffee at a turf fire. ??
?? I was very much looking forward to my meal at the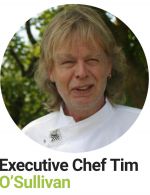 Renvyle. The executive Chef, Mr Tim O'Sullivan, has been (in his own quiet way) a driving force in Ireland's food revolution and is a real ambassador for the first class local produce.?? 
What we were served was worthy of any Michelin Star restaurant! One of the perks in my job is the opportunity to eat in Ireland's top spots, so I can safely say this was not just a meal but a never-to-be-forgotten, beyond words, totally delicious feast! ???
?? From quail breast with beetroot, pear and capers and French onion soup to local scallops with celeriac and- of course- the divine and famous Connemara Lamb that melts in the mouth. ??
Renvyle House is a much loved hotel by its many regulars for being a cosy, family run country house, surrounded by natural beauty with a private lake that is just 1 km from the beach. On top of all that, it is must-visit food destination too. ??
?? The pub Clover Fox, down the road in Letterfrack, is also a great place for a stop: delicious Guinness and food, to be enjoyed beside the open turf fire! ??
We can dream!!! ??
#whoweareireland #whoweare #discoverireland #odyssey_international_dmc #renvylehousehotel #visitconnemara #wildatlanticway #visitgalway